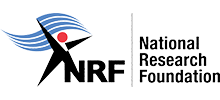 The International Institute for Applied Systems Analysis (IIASA) has opened applications to the upcoming 2023 Young Scientists Summer Program (YSSP). Kindly share this opportunity with doctoral students in your countries.
Candidates will have time to apply until 12 January 2023.
IIASA has offered to co-organize virtual outreach webinars in your countries. The webinars are planned to be held live (via zoom) during the second half of November and are targeted towards PhD students at institutes, universities in your country. Please let us know whether this would be of potential interest to you.
yssp-flyer

https://iiasa.ac.at/train-with-us/yssp-young-scientists-summer-program/application-information