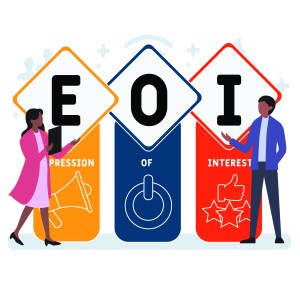 Under the auspices of the Science Granting Councils Initiative (SGCI), The Scinnovent Centre is pleased to announce a call for Expressions of Interest (EoI) from qualified experts to produce a masterclass paper on 'Public Engagement in Research and Innovation for Development'.
The commissioned paper will serve as the guiding document to a planned masterclass during the SGCI Virtual Annual Forum slated for the week of November 15 – 19 2021 via Zoom. The successful applicant(s) are expected to produce the following: (i) final technical paper covering but not limited to: digital technologies and tools; policy and governance, data, evidence and impact and gender and social inclusivity amongst others (ii) at ast one article published in an international peer-reviewed journal and (iii) at least one policy brief emanating from the paper and the discussions at the Annual Forum
A detailed concept note with specific terms of reference is available in English (https://scinnovent.org/wp-content/uploads/2021/07/Public-engagement_concept-note_2021_final_15thJuly21.pdf) and French(https://scinnovent.org/wp-content/uploads/2021/07/Public-engagement_concept-note_-French-Note-Conceptuelle-Engagement-Public.pdf)
Applicants should submit their Expression of Interest containing a detailed CVs, an annotated table of contents and a detailed workplan on or before Monday, 23 August 2021 by 6:00 pm East African Time. All submissions should be sent to info[at]scinnovent.org with a copy to Bolo[at]scinnovent.org.
About the SGCI
The SGCI is a multi-donor Initiative which aims to strengthen the capacities of Science Granting Councils (SGCs) in sub-Saharan Africa (SSA) in order to support research and evidence-based policies that will contribute to economic and social development. The Initiative is jointly funded by the United Kingdom's Foreign, Commonwealth and Development Office (FCDO), Canada's International Development Research Centre (IDRC), the Swedish International Development Cooperation Agency (Sida), South Africa's National Research Foundation (NRF) and the German Research Foundation (DFG).